About Us
Christine Herbes-Sommers (President) has produced over 100 hours of documentary, dramatic and educational programming for PBS since 1976. Her film Joan Robinson: One Woman's Story won her first duPont Columbia Award in 1981, and her work over the years has garnered many other awards.
At Vital Pictures she partnered with Llew Smith and California Newsreel to develop and produce the duPont Columbia Award-winning, four-part series Unnatural Causes: Is Inequality Making Us Sick? She was executive producer for the award-winning documentary Herskovits At the Heart of Blackness. She is currently Executive Producer for American Denial, Producer for Raising of America, and she is producing and executive producing the Coming of Age in an Aging America project. She was also producer of the lead program for the groundbreaking series Race: The Power of An Illusion in 2001. Prior to Vital Pictures, Christine was a staff producer at WGBH/Boston and at The Big Picture Company in Rhode Island where she created innovative programming for schools nationwide. She has a BA in Political Science from Knox College and a MA from the Fletcher School of Law & Diplomacy.

Wendy Riseborough (Supervising Producer) has created and contributed to award-winning documentary and independent features over the past 18 years. She joined Vital Pictures in 2006 as coordinating producer for the PBS series Unnatural Causes: Is Inequality Making Us Sick? and for Herskovits At the Heart of Blackness. She began her production career at WGBH/Boston with Christine Herbes-Sommers on the series Connect with English. She worked in Los Angeles and New York for ten years as a line producer, production manager and coordinator for numerous feature films and television shows. Wendy was co-producer of the feature documentary Show Business: The Road to Broadway, nominated for best documentary by the Independent Documentary Association, and she production managed the Sundance Grand Jury award winner Chuck & Buck. She is co-producer for Vital Pictures' documentary on national service, and supervising producer for the company's new PBS series Coming of Age in Aging America. Wendy has a BA from Wesleyan University.

Leigh Lanocha (Associate Producer) is Associate Producer for the Vital Pictures and California Newsreel co-production of the PBS documentary Raising of America: Early Childhood and the Future of our Nation. Before joining Vital Pictures in 2012 as a production assistant, Leigh contributed to a number of independent feature and short films in roles ranging from production assistant to script supervisor. She also served as Communications Manager for a growing medical practice and managed development of its public outreach efforts through traditional, social, and new media. Leigh began her career in film production at WGBH/Boston as a series intern for American Experience and as a production intern for the series' film We Shall Remain: After the Mayflower. Leigh studied literature and history at Oxford University and received her BA from Wheaton College (MA).

Chuck Scott (Editor) is lead Editor for the Raising of America:Early Childhood and the Future of Our Nation PBS documentary as well as the upcoming Coming of Age in Aging America documentary. He also edited with Vital Pictures for the Race: The Power of an Illusion and Unnatural Causes: Is Inequality Making Us Sick? series. Over Chuck's nearly 40-year editing career, he has cut hundreds of hours of PBS programming including many pieces for Nova and American Experience, both produced by WGBH in Boston. Most notably, he was honored with a National Emmy for Editing for his work on Eyes on the Prize: The Time Has Come and an American Cinema Editors "Eddie" for Best Edited Documentary nomination for Eyes on the Prize. Other notable proejct include the PBS film Only a Teacher and a short film about villains of the James Bond franchise for the International Spy Museum in Washington, D.C. Chuck is a graduate of the Wenworth Institute.

Kristen Salerno (Editor) joined Vital Pictures in 2013 as Editor and Animator for the Coming of Age in Aging America "How We Work" web modules as well as several pieces for the Center on the Developing Child at Harvard University. She is now second Editor alongside Chuck Scott for the Raising of America series. Since graduating from Emerson College with a degree in Post Production, Kristen has edited and sound mixed numerous short documentaries for organizations, foundations, and independent productions. In 2012, Kristen edited a finalist of the International Documentary Challenge, Sanjiban, a short film about the death of eccentric filmmaker Sanjiban Sellew and how one offbeat family celebrates the profoundly human experience of saying goodbye.
COLLABORATORS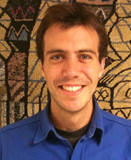 Dakin Henderson is director of photography and editor for Vital Pictures. He produced, directed, photographed, and edited What Time Is Left, a co-production with Vital Pictures about how three generations in his family are coping with the process of their loved elders growing old and dying. His short documentary Bishop's Castle won the Colorado College Lewis Award for Student Film of the Year 2008. His other films have won awards at the Shoot Out Boulder competition and the Ecological Society of America EcoFilm Festival. Dakin is a graduate of Colorado College.

James Rutenbeck is an independent producer and editor and long-time collaborator with Vital Pictures. He joined the team of Unnatural Causes in winning a duPont Columbia Award for Not Just A Paycheck, an episode about health disparities in the United States, which examines the health consequences of the loss of 3000 jobs in a rural Michigan county. Most recnetly James produced and edited web episodes Are We Crazy About Our Kids? and Once Upon A Time..., part of the Raising of America: Early Childhood and the Future of Our Nation series. In addition, James edited the Vital Pictures productions Herskovits: At the Heart of Blackness and American Denial. James received his BA from Macalester College and holds an MS in Visual Studies from the Massachusetts Institute of Technology.

Kelly Thomson is Producer for the Vital Pictures' productions American Denial and Gaining Ground. She is also co-director/producer of a feature documentary on the life and work of controversial anthropologist Bronislaw Malinowski. Kelly joined Vital Pictures as Series Associate Producer for Unnatural Causes and was Associate Producer for Herskovits At the Heart of Blackness. Prior to working with Vital Pictures, she was head of production for 50 Lessons, where she produced a series of over 30 portraits of leading business professionals. Kelly has contributed to independent films and shorts, including Untamed, Hotels 4, All Falls Down, Milk, A Vote for Choice and Funeral of the Last Gypsy King. Kelly has a BA in Religious Studies from New York University.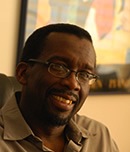 Llewellyn Smith founded Vital Pictures in 2005. For Vital Pictures, co-executive produced (with California Newsreel) the award-winning, four-part Unnatural Causes: Is Inequality Making Us Sick? for PBS. He was producer/director for Vital Pictures' Herskovits At the Heart of Blackness, the company's second production, and producer/director of Gaining Ground: Building a Community on Dudley Street. Most recently he directed and produced (with Kelly Thomson) American Denial, a documentary about contemporary democratic practices, race and identity, the relevance of the American Creed, growing inequality, and the power of unconscious biases in our so-called post racial era.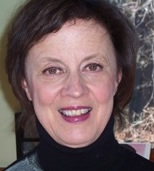 Susan Sprecher is consulting producer for Vital Pictures' Coming of Age in Aging America. Susan is a four-time Emmy award-winning producer and executive producer of news, information programs and documentaries. She produced the popular syndicated talk show Donahue for five years. At the networks, she was a features producer for Games of the XXIV Olympiad(NBC Sports), Good Morning America (ABC) and Dateline (NBC). She has a JBA from the University of Wisconsin, Madison, and she is a recent graduate of the Frank Manning Program at the Institute of Gerontology at University of Massachusetts Boston.